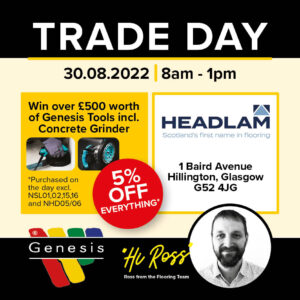 Trade day with Headlam on the 30th!
Grab the chance to win over £500 worth of tools including the amazing BIHUI concrete grinder.
Not only that, get 5% off products purchased on the day. T&C apply.
Ross from our flooring team will be on-site from 8 am to 1 pm.
#genesisglobalsystems
#flooring