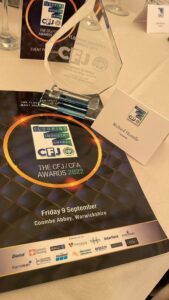 First For Floors SW ltd and Genesis Global Systems Limited won the best flooring in hotels at the Flooring industry awards 2022! 🤩
This award means so much to everybody involved!
Big thanks to First For Floors SW ltd, Richard Howells, and Stuart Dawes!
And thanks to CFJ – Contract Flooring Journal for hosting such an amazing event!